Our Most Popular Bog Mats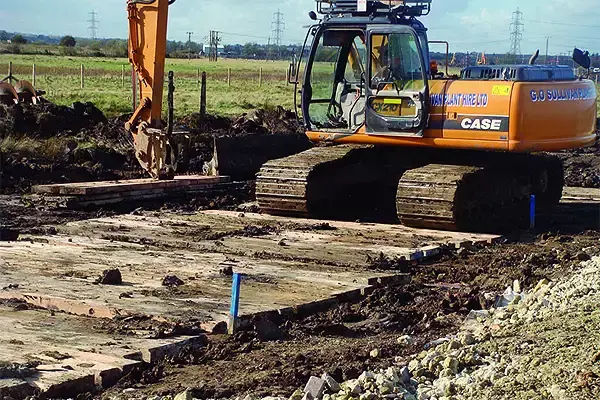 5m x 1m x 100mm
Entry level mats used for trackways, access roads, compounds and general construction work, suits many applications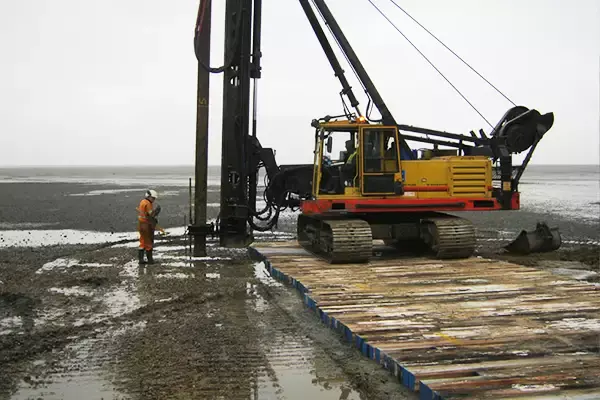 5m x 1m x 140mm
Used for trackways and access roads when something more heavy duty is required, also ideal for larger plant and cranes.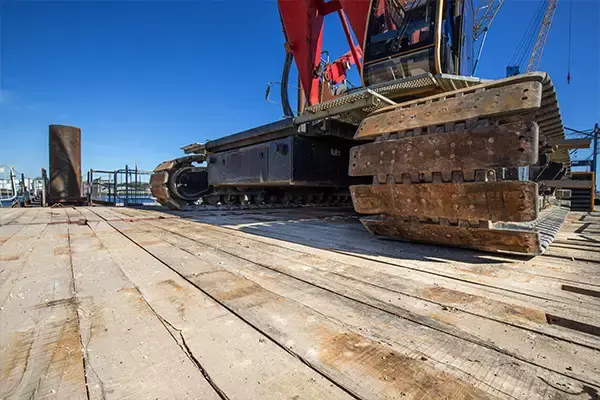 5m x 1m x 200mm
Our large heavy duty crane mat is a popular mat, not only for cranes, but for access roads when the ground is poor and a heavy duty mat is required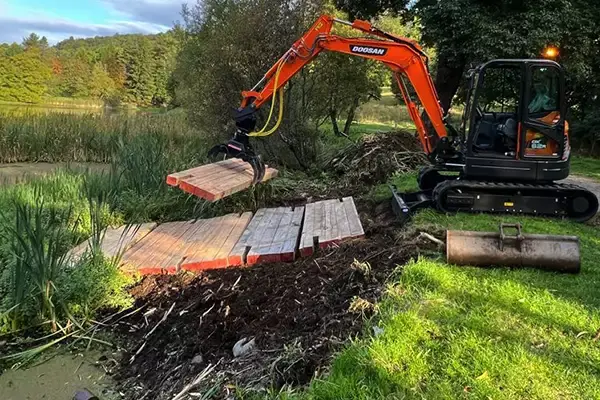 3m x 1m x 150mm
Used for smaller access requirements, crane pads are easy to transport with the reduced width and weight.
Our bog mats are used across a range of different projects
Our tough hardwood bog mats, weighing between 300 and 1200 kg (depending on the size), have proved themselves time and again and are a massive asset on construction sites, civil engineering works and pipeline projects. These, along with solar farms, energy plants and bridging works, are its day-to-day environments, but our bog mats and crane mats have also been used for projects as prestigious as the London Olympics stadium and equestrian venues around the country.
With our strong focus on customer service & our ability to project manage the haulage and logistical process, to get our bog mats to your site, wherever you operate.
Quality Bog Mats for Sale
Providing clients with the best quality bog mats available.
At Birketts you can purchase either European hardwood or tropical hardwood bog mats, offering excellent durability as well as being environmentally friendly. Our focus is on providing you with the best quality mats available at a value-for-money price.
Women Making a Difference in Construction
Construction is one of the few industries that is still largely male-dominated. However, women have been breaking down barriers and making their presence known in the field, and the impact they are having is undeniable. Women bring a unique set of skills
Women Making a Difference in Construction
Construction is one of the few industries that is still largely male-dominated. However, women have been breaking down barriers and making their presence known in the field, and the impact they are having is undeniable. Women bring a unique set of skills
Women Making a Difference in Construction
Construction is one of the few industries that is still largely male-dominated. However, women have been breaking down barriers and making their presence known in the field, and the impact they are having is undeniable. Women bring a unique set of skills