Quality Timber Mats for Hire
Hiring timber mats can be the perfect solution for your business if you don't want the long term commitment of purchasing them. In some cases it may not be financially viable to purchase and so hiring can be a great alternative.
Our durable and robust hardwood timber mats weigh from 300 kg to 1200 kg and are suitable for so many different applications. They are a huge asset on construction sites, in pipeline projects and for civil engineering works, as well as being useful on energy plants, solar farms and in bridging works.
Timber mats can be used whatever the ground conditions are like, whether soft, muddy, sandy, waterlogged, or even across water, timber mats provide a solid base to move across and work from.
They are also useful for protecting the underlying ground, both from high tides or inclement weather and from ongoing works at site. Laying timber mats down protects the ground itself, as well as underground services, from damage by providing a barrier to prevent ground churn, disintegration and contamination.
Timber mats are incredibly versatile and as such can be used for a large variety of different  applications, including:
Creating access roads
Creating temporary compounds
Providing crane support and access pads
Providing working platforms and tracks
Allowing for road extensions and widening
For bridges and crossings
Providing general land protection
For piling, marine and jetties
Stabilising river and road embankments
As well as construction and civil engineering applications, timber mats can be hired for festivals and events. Outdoor events in the UK are notorious for becoming ridiculously muddy and timber mats are perfect for creating access roads across fields to and from the festival, creating drier and safer pathways for visitors to get around within the event as well as providing stable and secure bases for stages, marquees and exhibits.
Our standard bog mat sizes are
The varying thicknesses mean that you can find a bog mat that is suitable for almost any application – find out more about choosing the right bog mat sizes.
Birketts Timber Mats for Hire
Quality and versatile timber mats to hire at cost effective prices.
We provide both European and tropical hardwood timber mats, these mats provide excellent durability and are also environmentally friendly making them a preferable choice over other types of materials. We supply great quality alongside outstanding customer service.
Why Use Birketts for Your Timber Mats?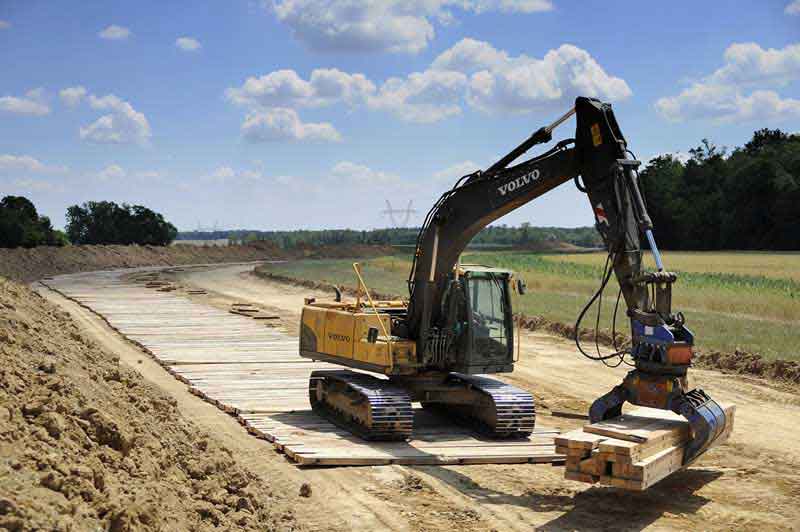 If you need to hire timber mats for a current or future project, you can't do better than to use Birketts. We are well known in the industry for not only providing excellent quality timber mats that are durable and tough enough for any job, but also for hiring them out at the best possible prices.
Exceptional customer service is also something we constantly strive for and our many customers have remained loyal to us because they know that they can rely on us to deliver their timber mats in the right place and at the right time. We have good relationships with a number of hauliers that we have been using for many years and so are able to provide fast and reliable timber mat delivery across the UK, Ireland and Europe.
So you get great quality, friendly and knowledgeable customer service, fast and on time delivery. What else could you possibly need when hiring timber mats?